Blues Pills is a young quartet from three countries. This mixture results in a remarkable blues. You will get to hear them during Suwałki Blues Festival 2016!

It´s been a long, hard and winding road for mankind, but in December 2011 the moment we have all been waiting for finally saw the light of a day. Elin Larsson, Cory Berry and Zack Anderson, all just in their early twenties, formed up a group which quickly became one of the most acclaimed and interesting bands in the music industry.
The young American-Swedish-French quartet created a very unique, intense and extraordinary rock atmosphere with a mainstream that takes you right back to the time of Blues Pills' ancestors such as Aretha Franklin, The Original Fleetwood Mac, Led Zeppelin, Jimi Hendrix, Janis Joplin and Cream.

For us as a band is a representation of the balance of life shown in the symbolism of natural dualities such as darkness and light, the sun and the moon, life and death, etc. It shows how opposite forces are interconnected and compliment each other to form a whole…! – the band members explain.

So, sit back and relax and enjoy the elixir that is BLUES PILLS.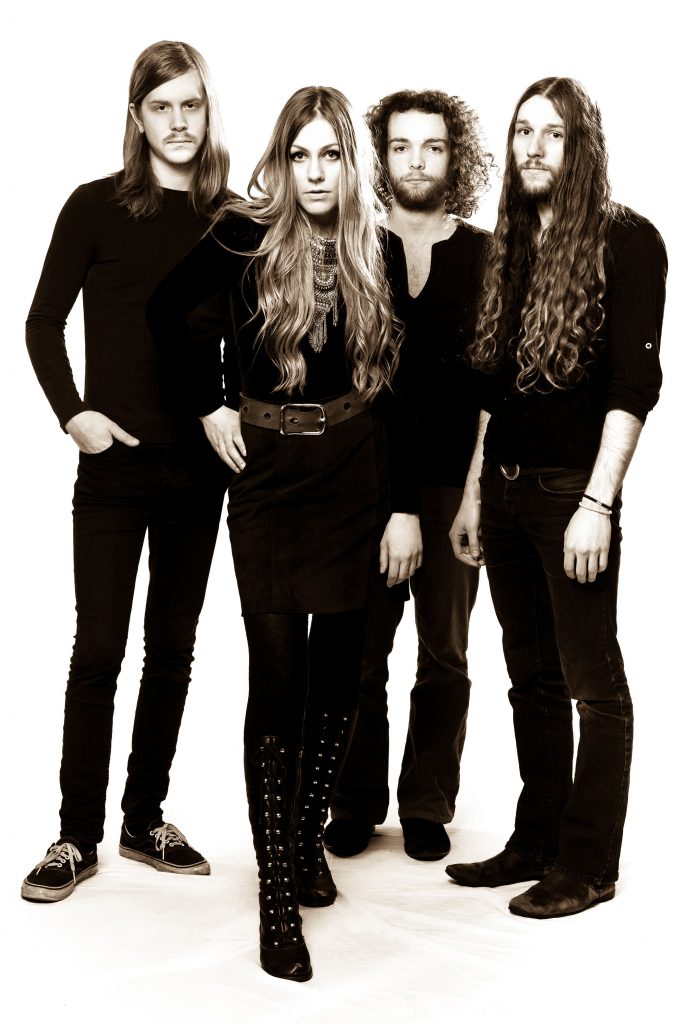 See also: www.bluespills.eu