NIEBIESKA SOWA (PL)
Blues played on a guitar made of… cigar boxes!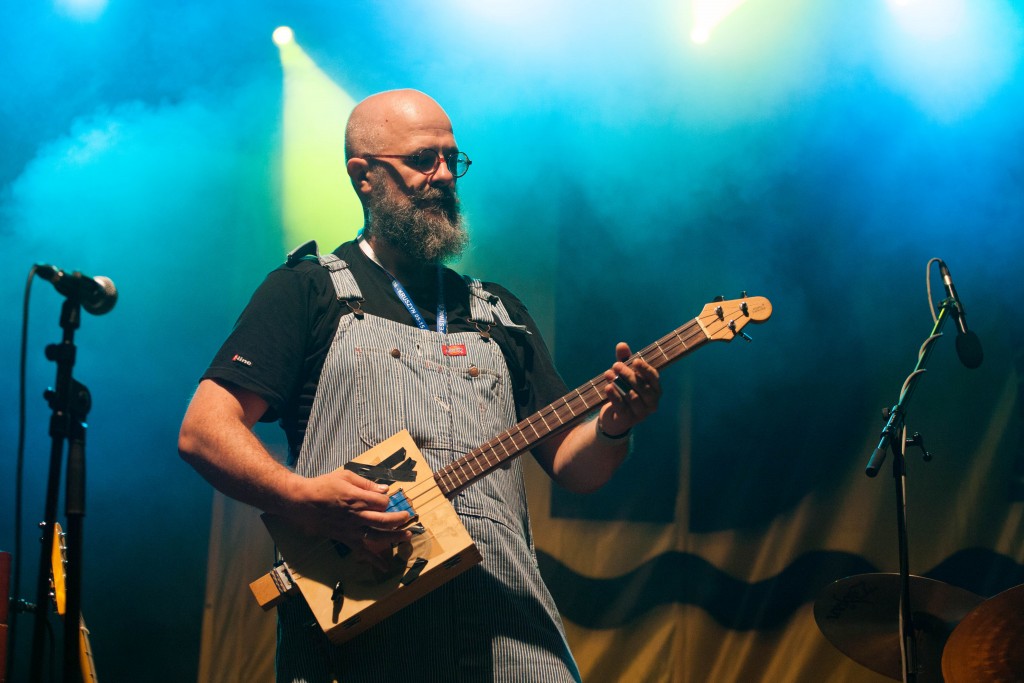 Concerts during SBF 2015
Saturday, 11.07.2015,  10.00 a.m.
Na Starówce, 2 Chłodna St.
free admission

Saturday, 11.07.2015, 11.00 p.m.
Na Starówce, 2 Chłodna St.
tickets on www.bilety.soksuwalki.eu and at SOK Box Office

The NIEBIESKA SOWA band was set up in 2012. The grup plays blues with Darek Kociołek lyrics. Additionaly, was one of the first and maybethe first who used a cigar box guitar as an instrument (the guitar made of cigar boxes).
NIEBIESKA SOWA is a laureate of BLUES NAD BOBREM 2013 (Ist place), the winner of The Best Vocalist, The Best Drummer award and the winner of the Grand Prix during LAS, WODA & BLUES in Radzyń Podlaski and the laureate of the IInd place at the 5th BLUES NAD ODRĄ in Ścinawa.
The band often played at open air and club concerts, for e.g. during the 6th edition of  LAS, WODA & BLUES in 2013,. performed with Dr Blues & Soul Re-vision, Wanda Johnson, Bartek Miarka Band i Easy Rider and Jan Gałach. NIEBIESKA SOWA played as a support band with Alvon Johnson during his summer concerts.
Also visit: www.niebieska-sowa.art.pl and Facebook