PIOTR NALEPA BREAKOUT TOUR (PL)
Concert during SBF 2016
Friday, 08.07.2016, 6.00 p.m.
stage in Konstytucji 3 Maja park, free admission
Get ready to hear the greatest hits of Tadeusz Nalepa and Mira Kubasińska.
Well known tracks in completely new arrangements with a big respect for the original pieces!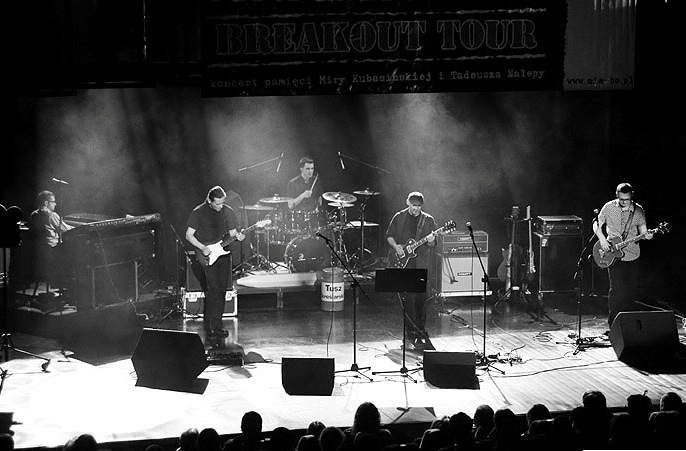 Piotr Nalepa Breakout Tour project is a continuation of the well known event Breakout Festiwal which was held on the 19th of June 2008 in Rzeszów. The concert is dedicated to the memory of Tadeusz Nalepa and Mira Kubasińska. You will hear: "Kiedy byłem małym chłopcem" (When I was a little boy), "Oni zaraz przyjdą tu",(They will come right here) "Nocą puka ktoś" (Someone is knockin') and "Rzeka dzieciństwa" (The river of the childhood) played in new arragements but still very close to the original tracks. The leading singer is Żaneta Lubera.
The leader of the band is Piotr Nalepa  together with a guitarist Robert Lubera (founder of a Nie-bo group from Cracow) remind us of  Tadeusz Nalepa's creativeness. Mira Kubasińska's songs are performed by Lubera's daughter, known from The Voice of Poland, Żaneta Lubera who has a strong, powerful, rock voice.
PIOTR NALEPA BREAKOUT TOUR (PL):
Piotr Nalepa – guitar
Żaneta Lubera – vocal
Robert Lubera – guitar, vocal, harmonica
Wojtek Famielec – bass
Daniel Kapustka – drums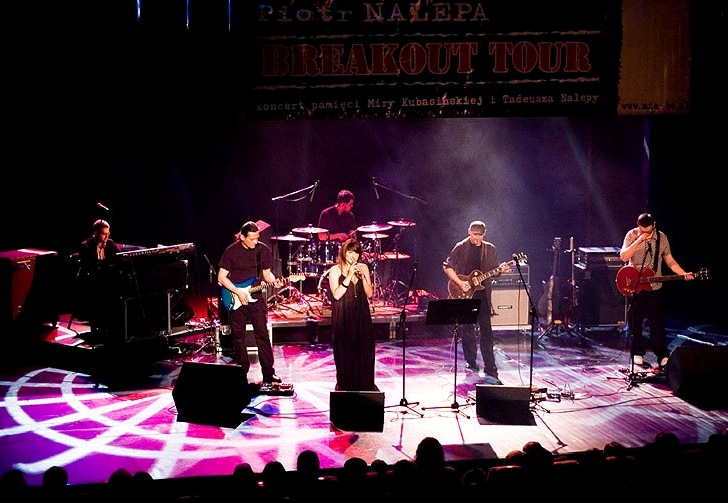 ---
For more information about the band go here: www.facebook.com/PiotrNalepaBreakoutTour