DRESZCZ BLUES BAND (PL)
In their repertoire you will find some shivering compositions and some well known and appreciated music standards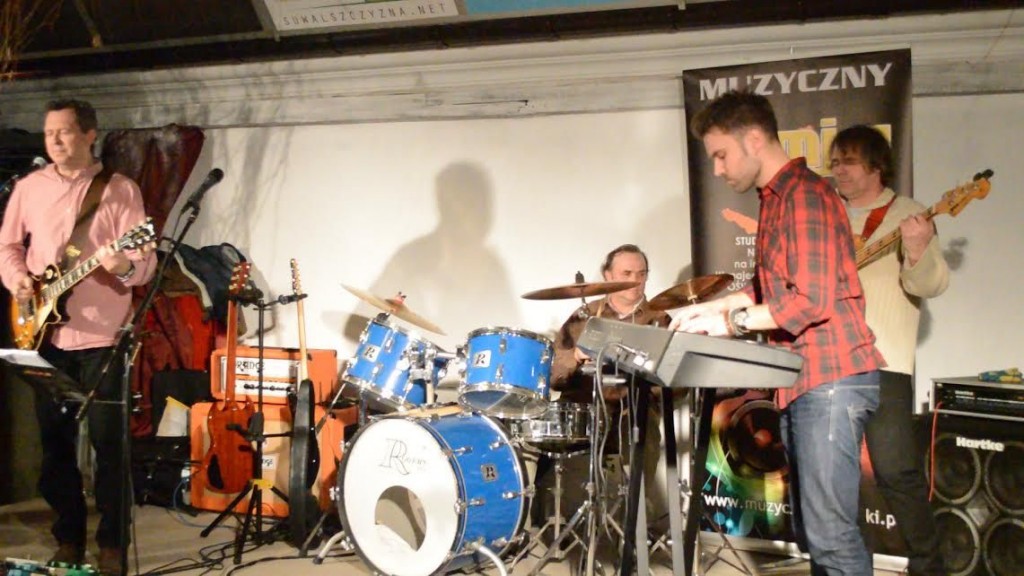 Dreszcz Blues Band was set up in 2003. The band's repertoire consists of Tomasz Kierejsza compositions with the artist's lyrics.
The band performs songs of Tadeusz Nalepa and Mira Kubasińska. Apart from that Dreszcz Blues Band plays well known and appreciated standards of the following artists: BB King, Stevie Ray Voughan, John Mayall, Eric Clapton, Rory Gallagher, Allman Brothers Band, Gary Moora, ZZ Top.
Dreszcz Blues Band performed not only in Suwałki region at the blues events but also in Szczecin, Białystok, Lithuania.
The band performed at Suwałki Blues Festiwal at Bliuzo Naktys Festival – the biggest Lithuanian blues festival. In 2015, will again perform at SBF. The artists will also perform at the Bay Car Blues in France.
The band's line-up:
Jacek Woda Stachurski – harmony and vocal
Tomasz Kierejsza – guitars and vocal
Przemysław Turowski – keyboards
Andrzej Jasiński – bass and vocal
Krzysztof Anuszkiewicz – drums
Also visit: tomasz kierejsza.cba.pl and www.facebook.com/tomasz.kierejsza