KRAKÓW STREET BAND (PL)
Concert during SBF 2016
Thursday, 07.07.2016, 8.30
Main Stage SOK, tickets on: www.bilety.soksuwalki.eu and at SOK Box Office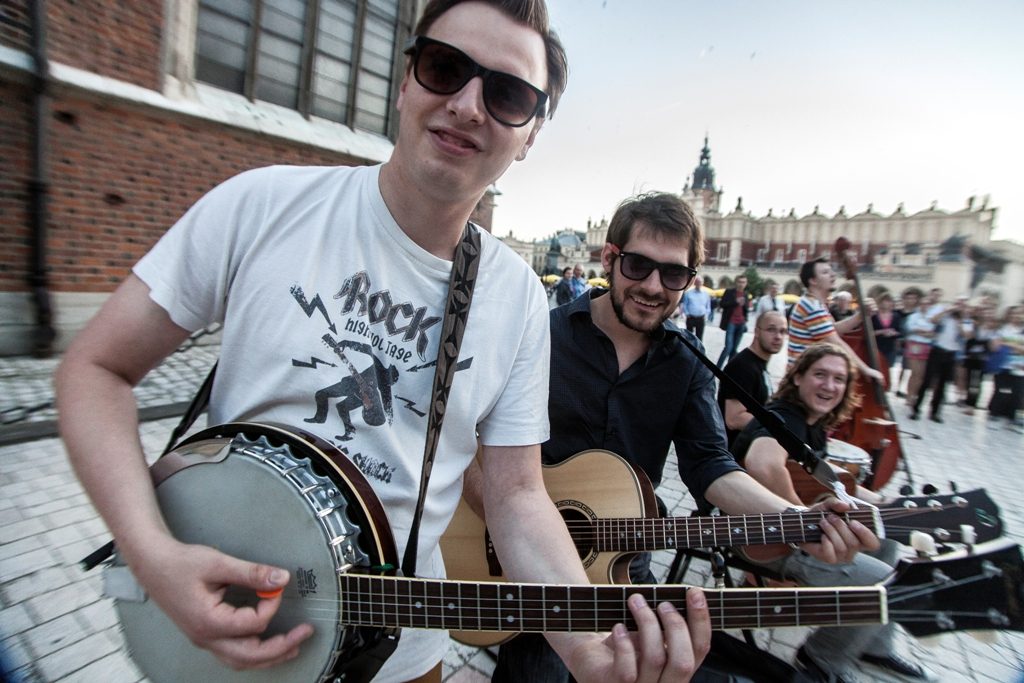 Krakow Street Band is a band that is becoming a new musical showcase of the city for visitors from country and abroad. Nine professional musicians who on a day to day basis play in various bands and in various projects, meet on sunny days to perform on the Market Square. Every performance immediately gather around a crowd of spectators who listen to this joyful group.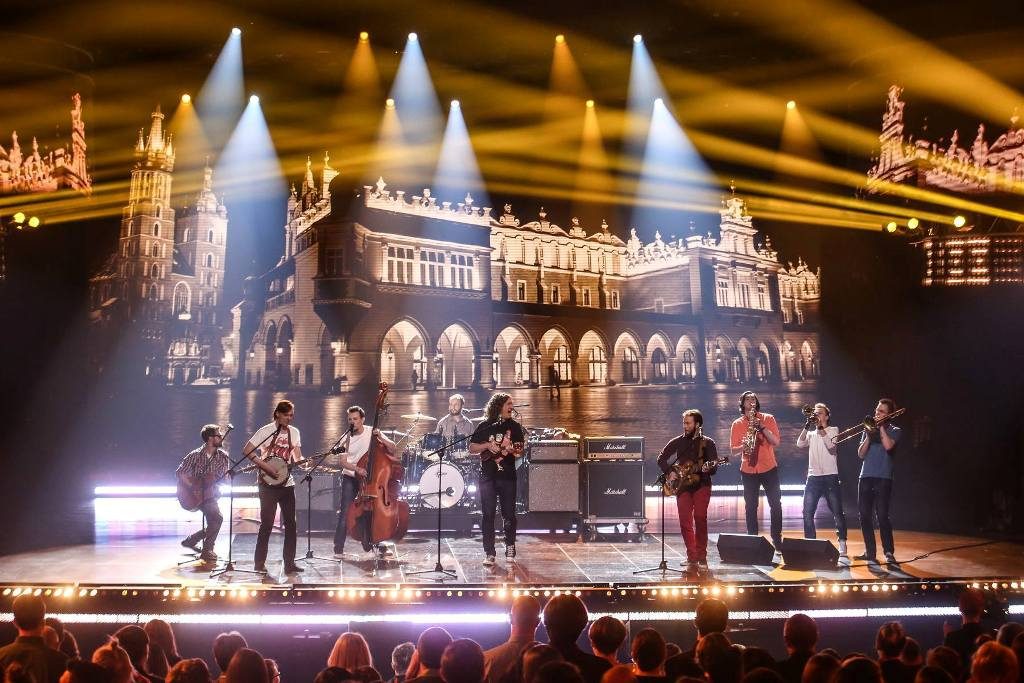 The group became popular in 2014. Immediately, they were qualified to a well-known programme – Must Be The Music. Their performance was appreciated every time the guys were on stage. In June, Kraków Street Band was representing Poland at the Street Festival "Haizetara" in the Basque country.
"Twój Blues" Kraków Street Band was named "Discovery of 2014" and in the next year "Band of 2015".
Members:
Łukasz Wiśniewski – vocal / harmonica
Tomek Kruk – Dobro guitar
Piotr Grząślewicz – banjo
Adam Partyka – drums
Piotr Żelasko – trombone
Wojtek Szela – trumpet
Tomasz Drabik – sax
Miłosz Skwirut – double bass
Robert Kapkowski – guitar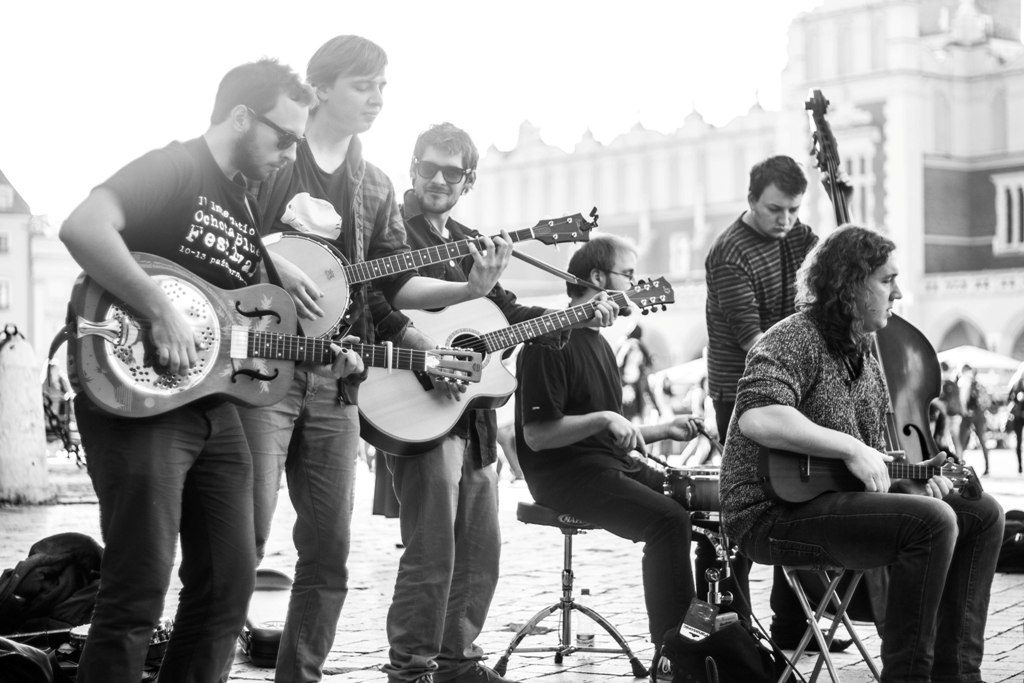 Zobacz także: www.krakowstreetband.com